Sales Horses
| | | |
MD LEONIDAS
(VITORIO TO X SHE-N-I)
2016 Bay Purebred Gelding

Leo is just getting started under saddle, but has all the makings of a great western horse. He is perfectly marked with 4 white feet and the perfect amount on his face. He is calm and easy to be around. He is eligible for all the money programs and looks to have a great start to be a Futurity Candidate for the 2019 Western Pleasure Futurity.
---
MISS CONCHO
(SUNDANCE KID V X A GENUINE SPARK-AQHA)
2015 Bay Half-Arab Mare

Concho is all western!! She will make her debut at the 2017 US Nationals in the HA Western Pleasure Futurity. She is ready to go for whomever is ready to go win! As with many of the great Sundance get, Concho is quiet, clam and easy to get along with. She is a beautiful red bay color with just enough chrome to make her a stand out. This young mare will be in the winners circle very soon and could carry anyone to the top.
---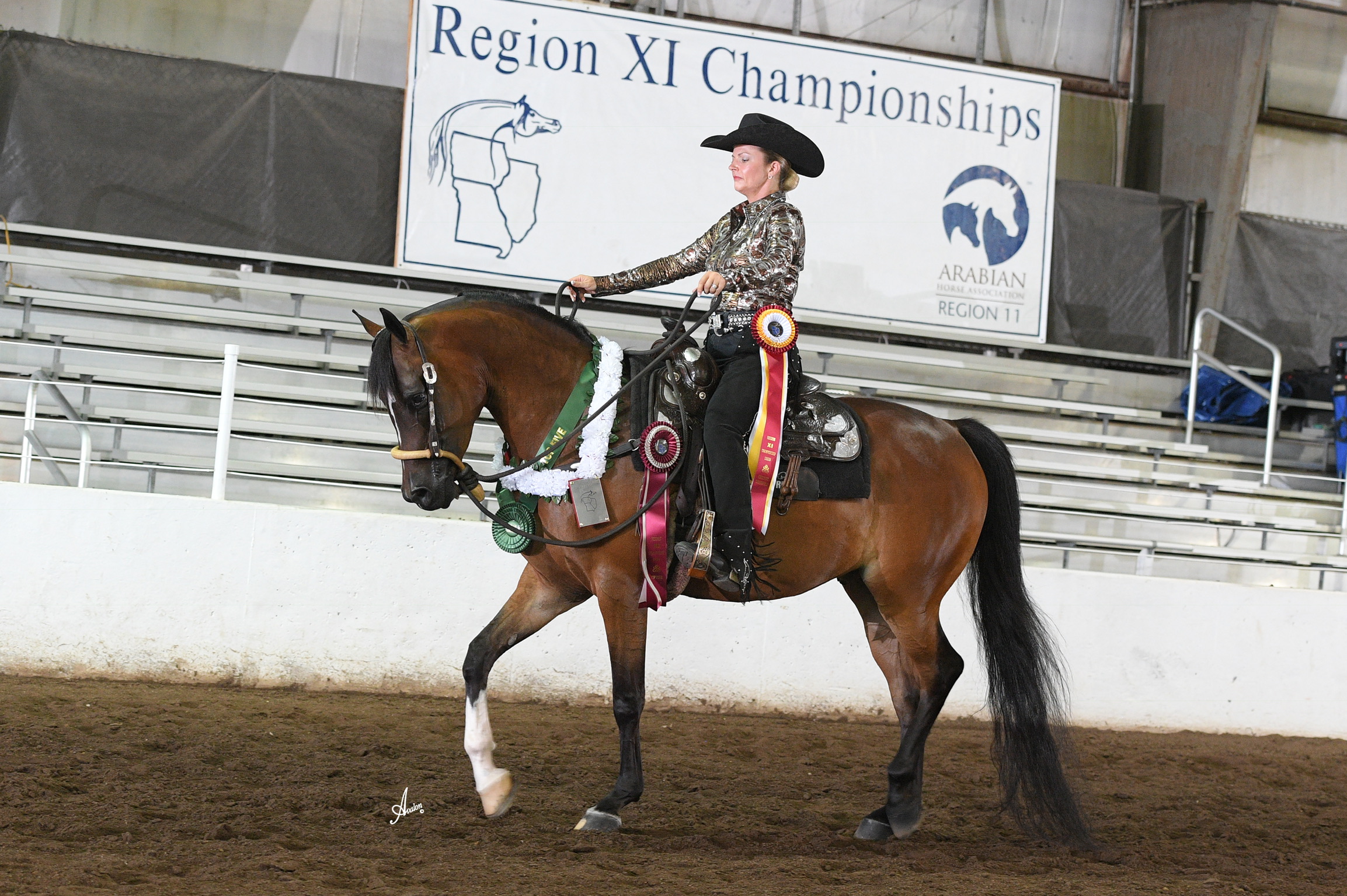 ONE SWEET KID SLR
(SUNDANCE KID V x SWEET JAZ MA TAZ (AQHA))
2012 Bay Half-Arabian Gelding
AHA Sweepstakes Nominated
Kid is ready to start the next phase of his career, he is ready for an amateur to ride him to the top. Already going great in a bridle, he is ready for any level rider. Competing in his last Jr. Horse class at the 2017 US Nationals, Kid has an impressive show record:

2018 Region 11 Res. Champion Western Select Rider ATR
2018 Region 11 Res. Champion Open Western Pl
2018 Region 9 Top Five Open Western Pl
2015 US National Top Ten Western Pl Futurity
2016 Region 9 Res. Champion Western Pl Jr. Horse
2017 Region 9 Top Give Western Pl Jr. Horse
2017 Region 11 Res. Champion Western Pl Jr. Horse


---